Vote of Thanks:
Coming together, sharing together, working together, succeeding together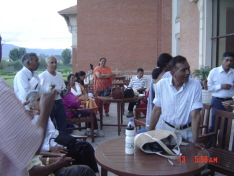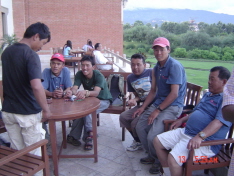 On 13th July, we all including the sherpas, cook, and all the yatris met in the Hyatt Regency, Katmandu hotel to celebrate the successful holy yatra. This was a moment to share the thoughts, appreciate the support, give the hugs and share gifts and flowers. "We can discover our joy in the precision and perfection of the work that we turn out" - Swami Chinmayananda. We discovered that joy and experienced it with a glass of cool Pineapple juice. It was time to bid farewell and make committments to stay in touch and become a co-yatri for future pilgrimages and spiritual journeys.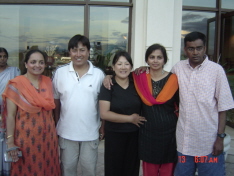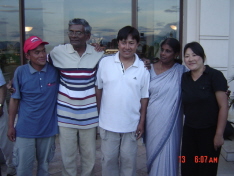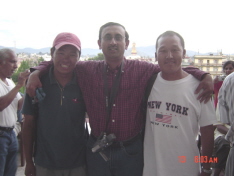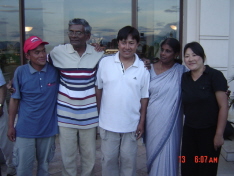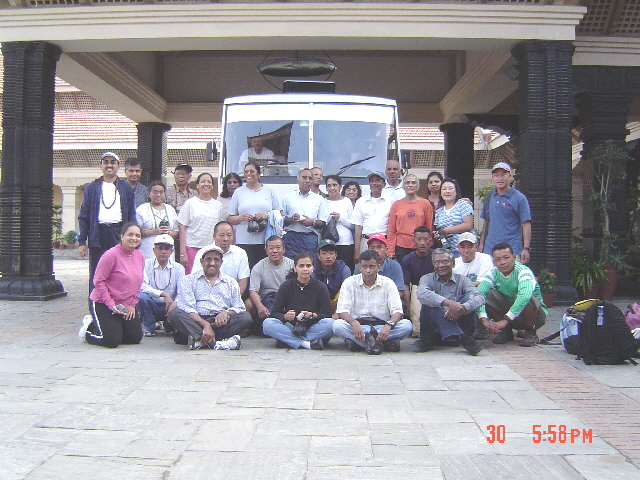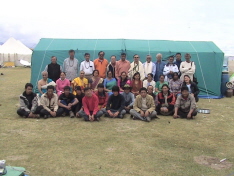 "In a thousand ages of the Gods I could not tell thee of the Glory of the Himalaya - just as the dew is dried by the morning sun, so are the sins of mankind by the sight of the HIMALAYA"
|| Skanda Purana||